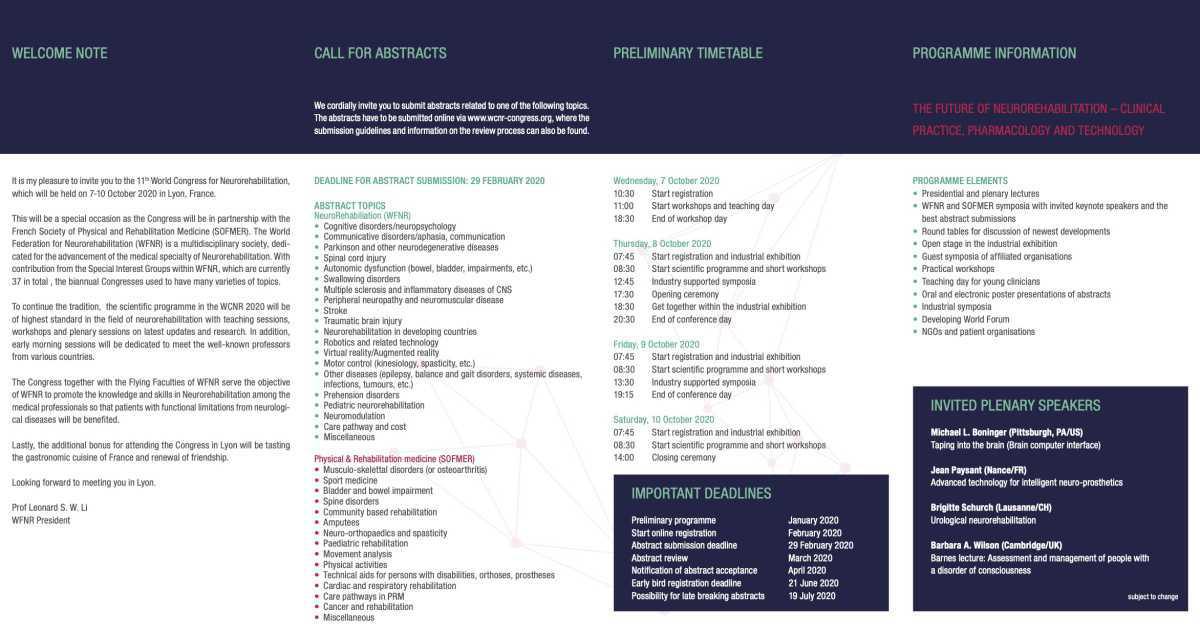 VOUS AVEZ JUSQU'AU 29 FÉVRIER 2020 POUR DÉPOSER VOTRE RÉSUMÉ.
Welcome to Lyon
lyon is the essence of French lifestyle, a city on a human scale with deep humanistic values, and certainly not lacking in assets when it comes to tourism. boasting 2,000 years of historic heritage inscribed on UneSCo's World heritage list, and a well-deserved reputation as the French capital of gastronomy, the city of world famous chef Paul bocuse has everything anyone could possibly need to ensure their congress and stay in the city is a resounding success.
european cradle of silk and cinema, lyon also has a number of unique museums and international-class cultural institutions such as the opéra national (elected world's best opera Company in 2017), and the orchestre national de lyon.
lyon is easily accessible from all major cities in europe, and its international airport recently acquired a third terminal to cater for its expansion and three very high speed train stations, including its international Gare lyon Part-Dieu. by air, rail, road and river, lyon is part of a global network, strategically positioned in France and europe, and surrounded by incredibly diverse landscapes.
---
Welcome note
it is my pleasure to invite you to the 11th World Congress for neurorehabilitation, which will be held on 7-10 october 2020 in lyon, France.
this will be a special occasion as the Congress will be in partnership with the French Society of Physical and Rehabilitation Medicine (SoFMeR). the World Federation for neurorehabilitation (WFnR) is a multidisciplinary society, dedi- cated for the advancement of the medical specialty of neurorehabilitation. With contribution from the Special interest Groups within WFnR, which are currently 37 in total , the biannual Congresses used to have many varieties of topics.
to continue the tradition, the scientific programme in the WCnR 2020 will be of highest standard in the field of neurorehabilitation with teaching sessions, workshops and plenary sessions on latest updates and research. in addition, early morning sessions will be dedicated to meet the well-known professors from various countries.
the Congress together with the Flying Faculties of WFnR serve the objective of WFnR to promote the knowledge and skills in neurorehabilitation among the medical professionals so that patients with functional limitations from neurologi- cal diseases will be benefited.
lastly, the additional bonus for attending the Congress in lyon will be tasting the gastronomic cuisine of France and renewal of friendship.
looking forward to meeting you in lyon.
Prof leonard S. W. li WFnR President
WCNR2020_Call_for_Abstracts